English
A new update for the survival MMO Conan Exiles is now available. This update added over 50 new emotes and addressed some general bug fixes and improvements.
About the New Emotes
Before now, Conan Exiles only had one available emote – giving up. This has now changed drastically with the surplus of new ones. A few of the new emotes are now included after character creation. Others, however, must be found and learned across The Exiled Lands. There are 7 different categories for emotes: conversational, dances, flirting, greetings, worship, relaxation, and expressions.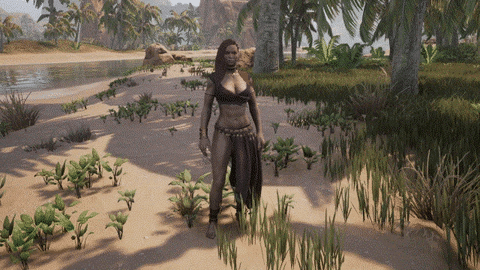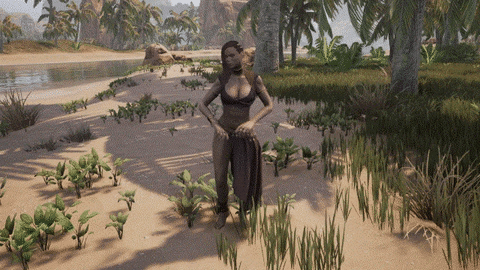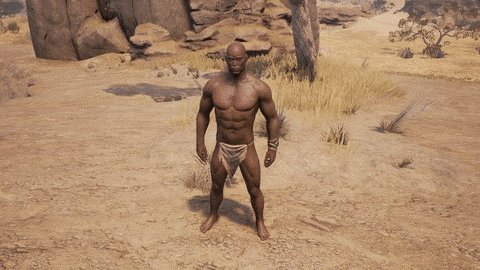 You can access all your emotes via the radial menu, which can be toggled by pressing R on the keypad while in game. Here's a detailed list of all the new emotes available now:
Conversational (Learned by interacting with an object)
Grovel
Ponder
Big clap
Small clap
Point
Bear hug
Shrug
Surrender
Dances (Learned by watching dancers)
Aquilonian dance
Cimmerian dance
Khitan dance
Warrior dance
Belly dance
Seductive dance
Flirting (Learned by interacting with an object)
Laying seductively
Squirming
Come here
Spank
Blow kiss
Show off
Comb hair
Flirt 1
Flirt 2
Greetings (Given to players after character creation)
Worship (Learned by interacting with an object)
Kneel
"By Mitra!"
"By Set!"
"By Crom!"
"By Yog!"
Pray sitting
Pray standing
Relaxation (Given to players after character creation)
Sit on ground
Sleep on ground
Expressions (Learn by interacting with a world object)
Cross arms
Submissive
Shift weight
Score
Small laugh
Big laugh
Sigh
Yawn
Wounded
Shake fist (Given to players after character creation)
 [Guided_EN_Facebook]